More Opps
More Opportunities
Here are other opportunities for earning cash and points for gift cards.
RXPrime This is a unique opportunity to earn mostly passive income by giving away these free prescription savings cards. If you have local doctors' offices or a hospital nearby, you can drop off the savings cards to help their patients save money on prescriptions. Complete training is included when you sign up to become an agent. http://www.RxPrime.com/NCR9941
Stock Photography If you love taking pictures, and have a decent camera, you can make money by selling your photos, using Microstock photo sites. These sites offer millions of photos royalty free, for various commercial and private users. You usually get paid a per-download price. The best way to get started is to learn the basics. Here is an excellent e-book that I bought myself, and highly recommend to anyone interested in getting started in the stock photography world.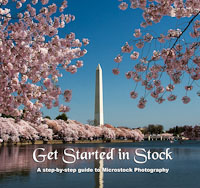 Etsy If you like crafting handmade items, Etsy provides a great platform to earn extra money by sellling your crafts. Etsy is not a get rich quick site; it takes hard work and effort to have a successful shop, especially when you're just starting out. However, don't be intimidated, you can learn as you go, and the forums are full of helpful information. The listing fee is only $.20 per item, but if you're a first time seller and you'd like to try it out for free, you can get 40 free listings by opening a shop through this link, or through the banner. This is an offer that can't be beat! For more information on how to have a successful etsy shop, check out this Hubpages article: How To Sell Your Crafts on Etsy.

Listia: Like free stuff? Listia is an ebay-style auction site with a twist – everything is free! You bid for items with points, and they start you out with 50 points. You earn more points by listing your own auctions, winning auctions, getting referrals, plus random bonuses for searching and bidding on items. sign up today, win your first free auction, and see how easy it is to get something for nothing!

Extrabux: Earn Cashback for shopping online through Extrabux. I like to shop online, and it's even better when I get rewarded for doing it. There aren't too many good cash back sites left, but Extrabux has been around for years and it's still going strong.

ForumCoin: This is a great site that pays for posting in the forums and referring new members. They have their own currency, forum Coins, which can be used to buy and sell goods and services, or cashed in for real money. They've been around for a couple of years, although I just discovered them. I haven't cashed out yet, but many people have, and it seems like a good reliable site that is very easy to earn with.